Schedule Your Detaiing Service Today!
When using an extractor based system you have several issues
The water is absorbed by your vehicles cloth.
It takes a minimum of 24 hours to fully dry.
If not dried properly the cloth starts to have a mildew smell.
Does not remove bacteria found in your vehicle.
Benefits of Optima Steam Cleaning
When cleaning the interior, leather, doors etc we use less chemicals.
Doesn't damage interior and vehicle materials.
Disinfects 99% of bacteria found in your vehicle.
With the steamer we can get every nook and crevice of seats and in between seats unlike other detailing systems.
Remove all debris and mildew in door jams and trunk lids.
Window Tint Repair, Replacement, and Removal Jacksonville Florida
Repair Window Tint.
Replace Window Tint.
Remove Window Tint.
Benefits of Window Tint Services
No Sticky Residue.
Windows Are Clean Like New.
Guaranteed Results.
Certified Professional.
Common Optima Steam Cleaning Questions
Question: Will the Optima's steam damage delicate bedding, cushions, upholstery or linens?
Answer: No. The Optima's Steamer prides itself on producing the driest steam on the market, allowing for a deep penetrating, sanitizing clean that will never saturate your delicates and make them susceptible to costly damage. 
Question:  Will high heat damage the vehicle's upholstery?
Answer: When washing a vehicle using the Optima Steamer, the tip of the spray gun is held 4-6 inches away from the surface of the vehicle. At this distance the steam temperature is below 150~167° Fahrenheit and will not cause damage to the vehicle's surface. Steam quickly loosens dirt. During normal washing operations, steam will only make contact with a particular surface for fractions of a second, not long enough to cause damage.
Question:  Can steam be used on leather and vinyl?
Answer: Steam easily cleans vinyl and leather. On leather, steam works well by lifting dirt that has settled into micro cracks and crevices.
Question:  
Can steam remove brake dust?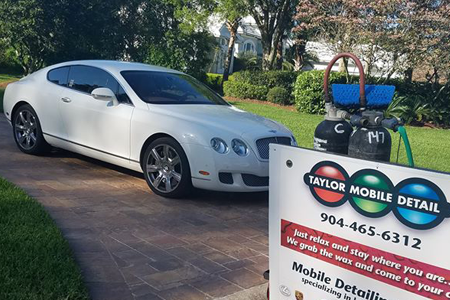 Cars
Whether you're driving a Ford Focus or Ferrari, we do it all and have services for ALL budgets!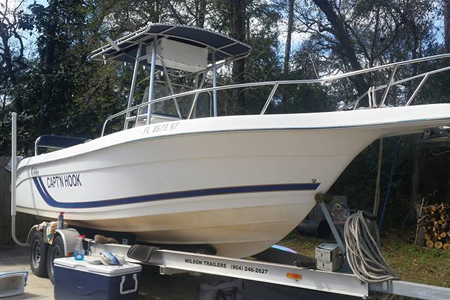 Boats
Boats and aquatic vessels can be hit hard by the elements. Don't worry! Let us bring that faded and dull boat back to life!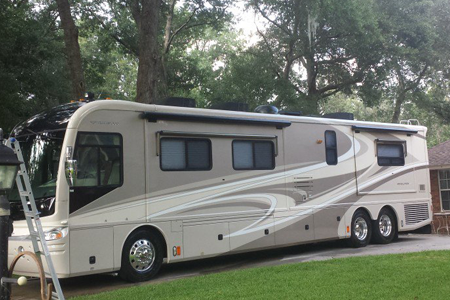 RV's & Trailers
Due to their large sizes, RV's can be quite a task to detail – even for seasoned RVers. Let us take the stress out of the equation – call or message us for a FREE quote!